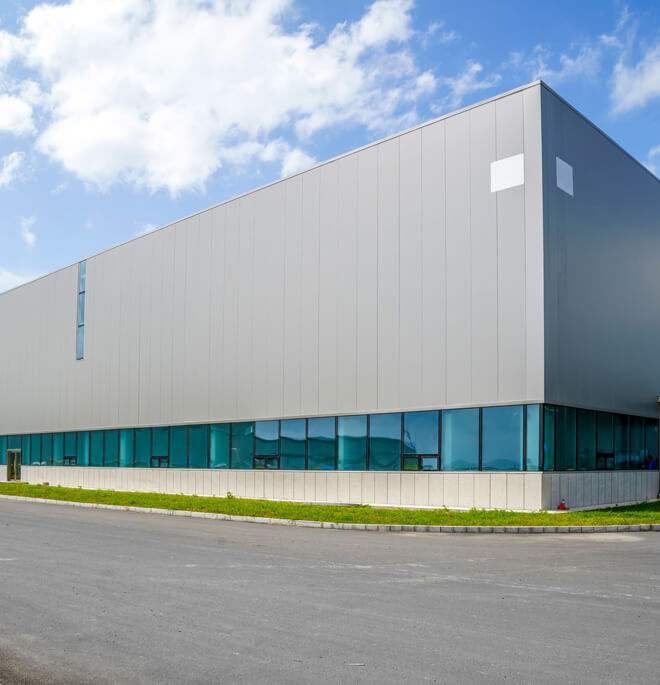 Our Story
Operating since 1997, Laserman is a Western Australian based company with over 20 years experience in providing time and cost effective laser, survey and measuring solutions. Here at Laserman, you can be assured that there will be one less unknown for your next big project. Our team of experts are dedicated to using their diverse skill-set to solve any construction problem and provide you with the perfect instrument that meets even the toughest building requirements.
We stock a total range of professional laser levels and measuring tools for a variety of industries such as; carpentry, concreting and boat construction, agriculture and survey. Laserman work directly with a number of industry-leading brands including; Fluke, Leica Disto, geo-FENNEL, Z-Laser, Topcon and Spectra Precision.
Not only do we stock and supply lasers, Laserman also offer calibration and repair services to all our clients to ensure your laser and survey equipment is up to industry standards.
We pride ourselves on delivering exceptional service and products to our customers. At Laserman, we are committed to understanding your situation and needs before providing you with expertise advice and product recommendations.
If you have any questions regarding our products and services, contact us on +61 8 9335 1718 or email us at team@laserman.com.au, and one of our team members will be happy to assist you.
Hayley Graham
Office Manager
Hayley works as the Laserman Office Manager, and juggles this with being a mum of 3 daughters, and a part time student studying Business Management.
Hayley has 15 years of customer service experience, and 10 years in retail management. Hayley has a passion for delivering high quality service, and making every customer feel valued and appreciated.
Hayley has been with the Laserman Team for nearly 2 years, and as well running the day-to-day office tasks, she also has experience in a range of multi line, rotary, grade, and dot laser levels, as well as knowledge in under ground service locating. All of our online-store purchases and queries are managed by Hayley, who has in-depth experience with online retail management and distribution.
Hayley's favourite laser for internal work is the geo-FENNEL Geo6-XR, and for external work, the geo-FENNEL FL510HV-G, a Horizontal, Vertical, Dual Grade Laser with Tracking capability! Feel free to contact her on team@laserman.com.au, or directly on hayley@laserman.com.au or 08 93351718.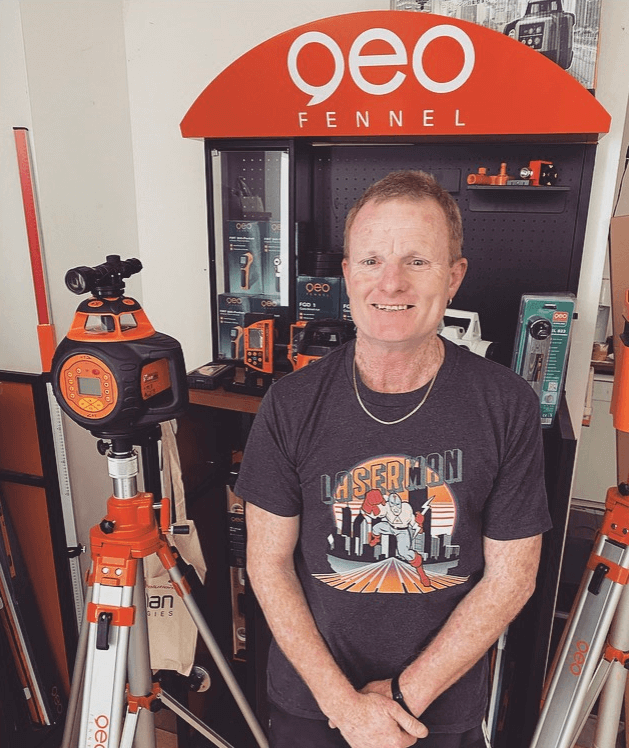 Dean Murray
Sales & Service Manager
Dean Murray is a family man who is passionate about all things Australian! Including, The ANZAC's, all sports, but mostly AFL, Freo & the South Fremantle Bulldogs, as well as raising awareness and money for Dementia Australia. A charity which he cares deeply about.
Dean has been in the industry since 2005, and has been servicing and calibrating the Clegg Impact Tester for the Australian market over the last 5 years. Dean is also competent in certifying Penetrometers , Moisture Meters, Speed Guns, Measuring Poles and Dip Tapes. Dean can also check and verify the calibration of all laser levels.
Dean prides himself on customer service and demonstrates expertise in many different areas, but specifically with the Clegg Impact Tester and has guided a variety of customers across the civil, council, aviation, and sporting industries with the purchasing and servicing of Clegg Hammers.
Dean's go-to Laser Level for outdoor work is the Spectra LL300N, and for pipe laying or solar farms the Spectra DG813. Lastly, for internal, level and line work, Dean will always recommend the geo-FENNEL Geo 6x.
Come by and meet Dean, or contact him through our 08 93351718 number, and team@laserman.com.au, or directly on dean@laserman.com.au.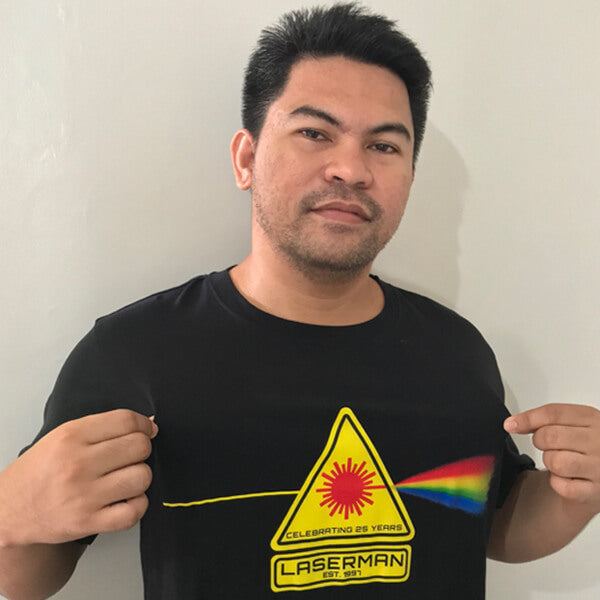 Jonel Patrick
Full Stack Web Developer
Jonel Opsimar has 8 years experience in website development and marketing and 3 years working with Laserman. Jonel is passionate about graphic design and creative website enhancement who also enjoys improving and working with social media platforms.
Jonel's can-do & upbeat attitude is contagious within the office, and his creativity never fails to wow the team. Jonel works around the clock to action and promote the most recent & up-to-date price changes, product updates & brand promotions for our customers. With any announcement, Jonel will quickly edit and update our website & social media platforms to mirror the new information. Jonel continues to monitor and work closely with the usability of our website, trialling and tweaking its functions to ensure everything is easy for our customers to navigate
Jonel's favourite laser is the geo-FENNEL FLG 66 Xtreme , and favourite measuring device is the Leica Disto S910. Feel free to conact him on jonel@laserman.com.au or 08 93351718.
See Why Our Customers Choose Us

Melbourne Art Services have been sourcing precision measurement and laser level equipment from Laserman over the last decade. Stephen and the team offer impeccable customer service and are passionate about finding the best solution to your specific industry requirements. The pricing is always incredibly reasonable. A trustworthy and reliable business that will always have our trade.

I purchased a Disto D2 on 02/10/20. On 06/01/21, I noticed an issue for the unit to operate normally and lodged a warranty claim with the shop. Haley from the shop quickly responded to my request and asked me to send it in for a check-up. The unit was thoroughly examined by the service team & found nothing wrong with it & was quickly returned to me. The caring and professional after-sale service was greatly appreciated.

Fantastic service. Honest, helpful and transparent. I ordered some lasers as a corporate gift. We are based in Sydney. They were really helpful getting our logo just right and keeping us informed the whole way through the process. Quick delivery - no fuss. No hesitation to use Laserman again.

Stephen was extremely helpful in providing information on multi-line lasers. He even went to the effort of setting up & photographing a number of different brands to show the differences. I decided to purchase a Geo Fennel laser & accessories which he gave a generous discount as a bundle & included postage to NSW which arrived in 4 working days. Thanks again Stephen!

Awesome Range of Laser Levels, Laser Tools and Products and Top Knowledgeable Service by the owner Stephen, who makes a great cuppa coffee for his customers too 😄

Great service quick delivery ordered lazer in QLD at about 2.00 Thursday afternoon had it by Friday afternoon