Laser Projectors for Gluing Tables – CNC-BAZ – Cutting Saws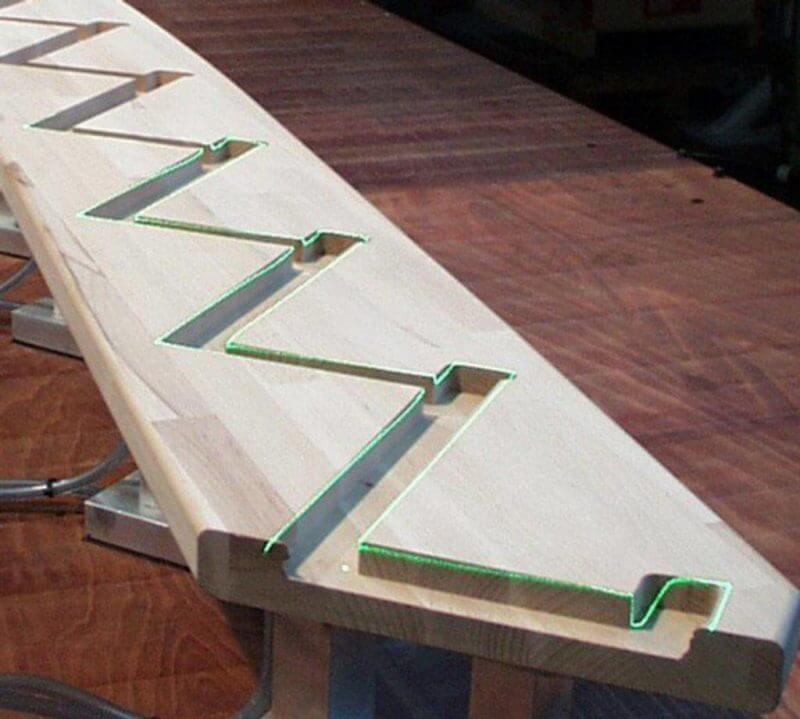 Laser projectors are used to display the block size on the gluing table in its original scale. In this way the selection of suitable raw material is supported. The correct positional display of material and vacuum suction cups prevents milling cutter-incurred damage during processing.
The data required for the projection comes from CAD files, or directly from the control for many machine types.
Cutting saws are also used for cutting staircases. With the aid of special software, the laser displays the optimal cutting edge–step-by-step.
Special Uses:
Reliable and distortion-free display of the processing tool's simulated position
Precise representation of cutting edges and mounting positions
Resistant to dust
Strict adherence to laser class standards
Advantages:
Accurate and accelerated alignment of prefabricated parts
Faster selection of the appropriate raw material, e.g. with respect to filtering out branch holes
Protection of tools