Aerospace & Composites
The use of aerospace composites is expected to continue to grow in the coming years. As the demand for lighter, stronger, and more durable materials increases, composites are well-positioned to meet these needs.
Aerospace composites are materials that are made up of two or more different materials that are combined to create a material with superior properties than the individual materials. The most common type of aerospace composite is carbon fiber-reinforced plastic (CFRP), which is made up of carbon fibers embedded in a polymer matrix. CFRP is extremely strong and lightweight, making it ideal for use in aerospace applications.
Other types of aerospace composites include glass fiber-reinforced plastic (GFRP), aramid fiber-reinforced plastic (AFRP), and boron fiber-reinforced plastic (BFRP). Each type of composite has its own unique properties, and the choice of which type to use depends on the specific application.
The use of aerospace composites has grown significantly in recent years, as they offer a number of advantages over traditional materials such as metal. Composites are lighter, stronger, and more durable than metal, and they can also be molded into complex shapes. This makes them ideal for use in a wide range of aerospace applications, including aircraft fuselages, wings, and rotors.
The manufacturing of aerospace composites is a complex process that involves a number of different steps. The first step is to select the appropriate materials and to create the fiber reinforcements. The reinforcements are then embedded in a polymer matrix, and the composite is cured to set the shape and properties of the material.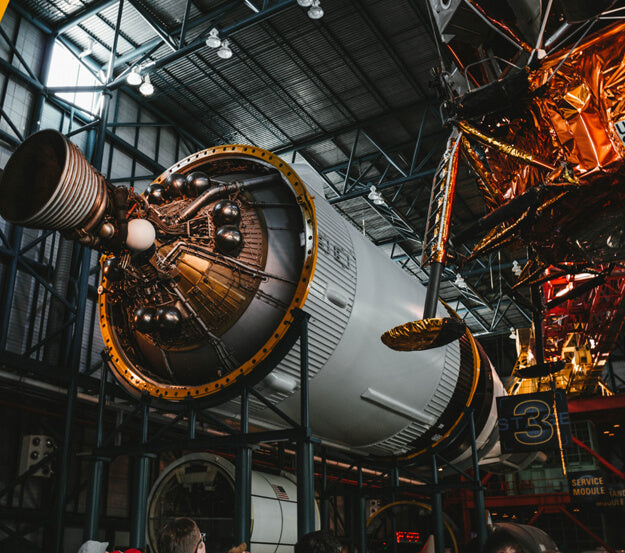 Here are some of the industry applications of aerospace & composites:
Faster production of rotor blades for wind turbines thanks to laser projectors
The manual laying process of fiberglass mats and prepregs in the manufacture of wind rotors can be significantly simplified and accelerated with the help of laser projectors. The laser projector shows the contours of each fiber mat in the form so that the layers can be positioned and aligned quickly, easily and precisely.
Read More
Special Applications: Wine Making
What do GEO products have to do with wine-making, the laying of artificial turf, or the sweeping of ice rinks? Although these fields are quite diverse, they all rely on highly specialized machines for carrying out their tasks.
Read More
Some benefits of using aerospace and composites
Lighter weight
Composites are much lighter than metal, which can lead to significant weight savings in aircraft and other aerospace vehicles. This can improve fuel efficiency and performance.
More durable
Composites are also more resistant to corrosion and fatigue than metal. This can extend the lifespan of the material and reduce maintenance costs.
More complex shapes
Composites can be molded into complex shapes that would be difficult or impossible to create with metal. This allows for more efficient and aerodynamic designs.