Concrete
Concrete construction is a complex process that requires careful planning and execution.
 How to Build a Strong and Durable Foundation
Concrete construction is the process of using concrete to build structures. Concrete is a mixture of cement, water, and aggregates (such as sand and gravel) that hardens over time. It is a strong and durable material that is used for a wide variety of applications, including foundations, slabs, walls, sidewalks, and bridges.
The process of concrete construction begins with the preparation of the site. The ground must be cleared and leveled, and any drainage problems must be addressed. Then, the forms are built. Forms are the structures that hold the concrete in place while it hardens. They can be made of wood, metal, or plastic.
Once the forms are in place, the concrete is mixed and poured. The concrete must be mixed properly to ensure that it has the correct consistency. The water-to-cement ratio is especially important, as too much water will weaken the concrete.
After the concrete is poured, it must be consolidated. Consolidation is the process of forcing the concrete to fill all of the voids in the forms. This can be done by vibrating the concrete or by using a tamping rod.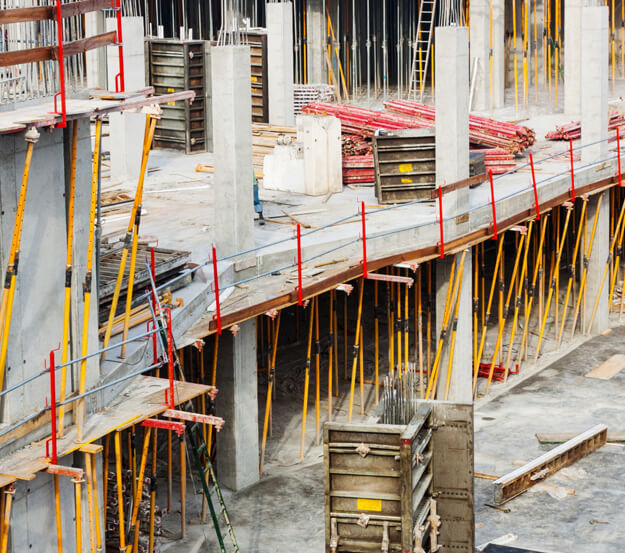 Here are some of the industry applications of concrete:
Some benefits of concrete construction
Strength
Concrete is a very strong material that can withstand a lot of weight and force.
Durability
Concrete is very durable and can withstand the elements for many years.
Fire resistance
Concrete is fire resistant and can help to protect structures from fire damage.