Glue Binders – supported by Laser Projectors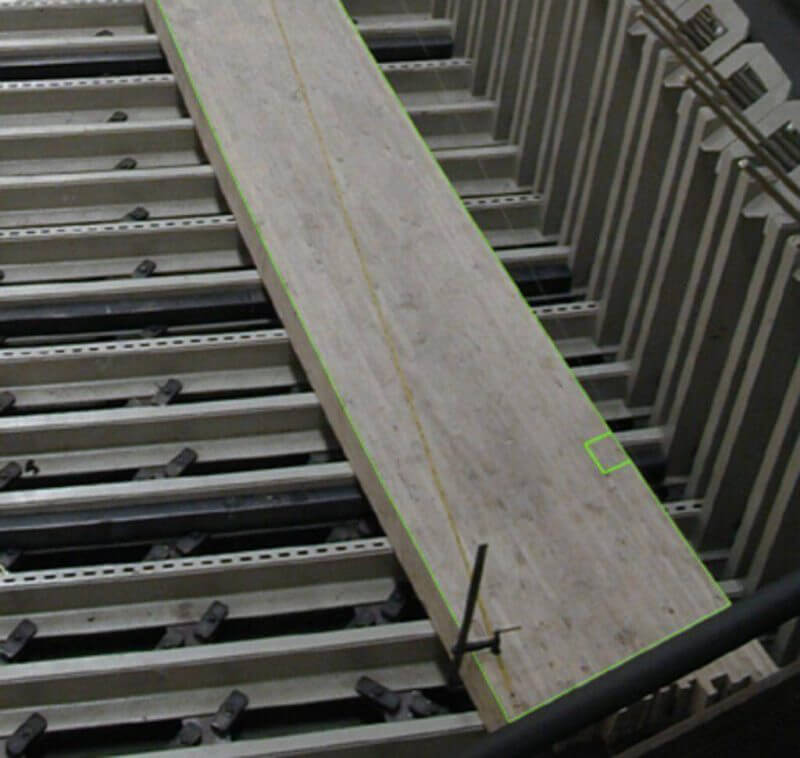 Laser projectors form the shape of the future truss or framework. The tension struts are positioned in the glue bed. The quantity of lamellar material can be precisely determined this way.
For further processing of the finished binder on a CNC system, the contour of the binder is projected and then moved to its new position, which is then transmitted to the machine's control.
Advantages:
Accelerated calibration of the CNC system to actual component positioning
Reduction of set-up time
Contour displays of finished binders make it easy to verify the completeness of the wood
Easy alignment of stanchion clamps with bent binders